If you're like me (and almost every other man on the planet) sex matters to you.
It matters a lot!
Pleasure is one of the most primal human desires. It's natural.

And yet, 99% of guys never get the sex they want.
Why is this? Well, frankly, most men have no idea how female arousal works. They're lost in the weeds when it comes to pleasuring their partners.
And when your partner isn't excited to get intimate with you, you'll have a lot less sex, and it won't be anywhere near as satisfying as it would be if you partner was aching for you to enter her.
Movies, TV, porn, advertising, magazines, and every other form of media has done little to help this problem, as they often show women having quick orgasms and mind-blowing sex with very little effort after just a few minutes of intercourse.
This is wildly inaccurate.
To stimulate a woman to an orgasm, you need to pay attention to her body, learn exactly where and how to touch her, and be fully mentally and emotionally open to her so she can trust you and be vulnerable.
This is true for your wife of 20 years, your girlfriend of 2 years, and your brand new relationship. It's even true of one night stands.
When you're not connected taking care of her needs, you'll inevitably end up with a boring, passionless sex life.
But guess what happens when you learn how to lead her to euphoric pleasure?
SHE'LL. WANT. YOU.
She'll want to have exciting, kinky, new, adventurous, passionate, animal sex with you. Her fire will be lit and she'll crave you all the time. And she'll be willing, ready, and more than happy to return the favor to you.
Any way you want.
When you and your woman are truly connected and in rhythm, you'll feel confident and comfortable asking for anything.
In other words, when you master your sex life and learn to be the sexual master she desires, you can be in the 1% of men who have thriving, pleasurable, and wild sex lives that never get stale.
Fantasies?
Toys?
Threesomes?
Role-play?
They're all on the table.
Welcome to The Conscious Cock Bootcamp

30 Days to Relationship and Sex Life Super Powers.
This is a 30-day self-guided course to take your sex life to new levels so you can pleasure your partner like no one ever has and open the door to the sex life you've always wanted.
"After doing the boot camp now my girlfriend can't get enough of me!" -Mike

Do you know the most powerful sex organ for a woman is her brain?
Do you know the clitoris has double the nerve endings of the penis?
Do you know the exact way to stroke the A-spot to cause a cervical orgasm?

(Do you know where the A-spot is? Hint: She wishes you did)

In the Boot Camp, you'll learn:
How to shift your mindset to get pleasure from life
How to last longer and have more satisfying orgasms
How to understand and appreciate the feminine perspective
How to remove negativity from your relationship
How to understand the menstrual cycle so it empowers your sex life
How to bring romance back to a stale and boring relationship
How to bring up the hard stuff that you really should bring up
Modern and powerful birth control options for men
How her birth control affects pleasure and arousal
How female arousal works [If you learned from movies, you don't know]
The art of nipple stimulation
How to identify what you really want and crave during sex
How to feel connected and satisfied in and out of the bedroom
How to make your woman crave you
How to access & pleasure the G-spot
How to provide cervical & A-Spot orgasms
How to know when she's really ready
How to choose the right lube
The 5 languages of love (and how they can ignite your relationship)
Why and how to do Kegels (they're NOT just for women)
The communication tools you need to build a healthy, satisfying relationship
How to break down all of her walls before sex
Much, much more
How many couples do you know that have really amazing kickass loving relationships that are honest, stable, and steaming hot?
After this course, you'll get to be in one of those rare couples.
Imagine the look on your partner's face when you show her that you really do know how to causes waves of orgasmic pleasure?
You can all but guarantee nobody in her past has taken the time to understand the complexities of female pleasure. You will be a god in her eyes.
Want to be the guy she brags to her friends about?
Want to be the master of cunnilingus and make her ache for you to go down on her?
Want to show her new techniques that even SHE didn't know would turn her on?
It's all inside The Conscious Cock Bootcamp.

The best part? You can do all of this in just 5-10 minutes a day.
That's it. That's ALL the effort you have to put in to become a sex magician. That's all you have to do to light your sex life on fire.
If you're in a committed relationship, it's the least you can do to honor your partner and give her the love, pleasure, and intimacy she desires.
If you're looking for mind-blowing one night stands, it's the most effective toolbox of tips you will EVER get.

"My relationship used to suck. We were always fighting and our sex life was totally vanilla. Now we are fucking porn stars and have had a threesome and anal sex!"
-James, LA
"This course is amazing! It showed me how to understand & talk to my girlfriend, and now we are doing all the kinky shit I've always dreamed of!"
-Tom, NYC
"Top shelf, cutting-edge information. Enlightened and aware in so many areas…sacred sexuality, communication tools, experiential learning, and to me, a form of today's shamanism."
-John A.
About Kris:

I'm Kris Stone. I'm a relationship coach, sex educator, and the founder of consciouscock.com. After a tough upbringing (living through seven divorces and witnessing my mother and friends suffer from sexual & physical abuse), I committed to learning all I could about relationships. In college, I studied education and health science to become a teacher and sex educator.
For the past 25 years, I've been studying relationships, sex, pleasure, sexual health, and communication. I've developed a powerful arsenal of tools and techniques to bring the sexes together in honest, passionate, intimate, and pleasurable sexual relationships. At the same time, I watched my friends marry off and slowly become bored in their relationships - leading to cheating, divorce, and misery, not to mention a total lack of the sex they wanted to be having.
I refused to let this happen to me. I took my sexual education and dove deeper. I wanted to learn how to have the sex life I'd always dreamed of. I wanted to feel true pleasure with my partner, and I NEVER wanted to feel bored. I searched for a course that would teach me all I needed to know. Unfortunately, that course didn't exist. So, once I had packed my toolkit with sexual resources, I decided to create The Conscious Cock Bootcamp.
This is a step-by-step guide to becoming a masterful lover--driving your woman to powerful climaxes and having the adventurous sex life you've always wanted.
Thanks in large part to my upbringing, I have a high bullshit meter and zero tolerance for misogyny, chauvinism, patriarchy & male supremacy. I bring this attitude to my course and strive to help every man become a strong, powerful lover who understands and respects women. In other words, I want to help you become a conscious cock.
And I'm not just teaching this stuff. I'm living it.
Today, I'm in a 13-year long-term, successful relationship with a woman who is my best friend in the world. Every year, it just keeps getting better because I've broken the code! Together, we're the proud parents to a beautiful 5-year-old boy.
And we're hotter for each other today than we were when we first got together.
The Conscious Cock Bootcamp is a game changer.
Here's EXACTLY what you'll learn inside this program:

Course Curriculum
Getting Started
Available in days
days after you enroll
Resources
Available in days
days after you enroll
Module 1: Install Some Upgrades
Available in days
days after you enroll
Are you ready to become the best lover she's ever had?
Get INSTANT ACCESS NOW and start having better sex tonight!
Why "Conscious Cock"?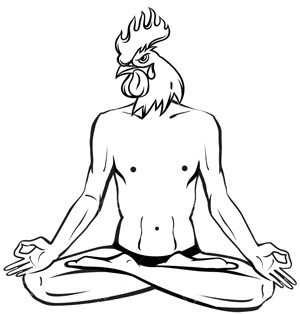 Have you ever watched a rooster strut? They're cocky. They crow loudly and powerfully, not afraid to be heard. They are strong and aggressive, and they look after their flock.
Simply put, women like cocky men. They like confidence. They like a man that's strong and sure of himself. But just being "cocky" without being mindful, intelligent, and considerate is the pathway to being a "dick." Nobody likes a dick.
When you're a "Conscious Cock," you know how to embody the positive masculinity and cockiness that women love, without the toxic masculinity that some men think they need to get by.
These men stand head and shoulders above the crowd. Women know who they are in a group. Their partners love them. Other men aspire to be like them. Women want them.
Can you imagine a relationship where you get the exact amount of love and intimacy, touch, sex, alone time, and support that you want and need?
Can you imagine a relationship where you are fully understood and have no need to hide anything?
Where you can simply relax into a delicious, sexy, fulfilling relationship that meets your needs AND inspires you for the future?
You're minutes away.
Free Bonuses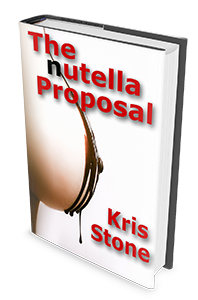 Couples Erotica Book
Exploring fantasies with your partner is one of the best ways to spice up your relationships, and we are including for free a copy of one of the juiciest erotica books on the market, the Nutella Proposal, to help you widen your horizons with your partner from the safety of your bed.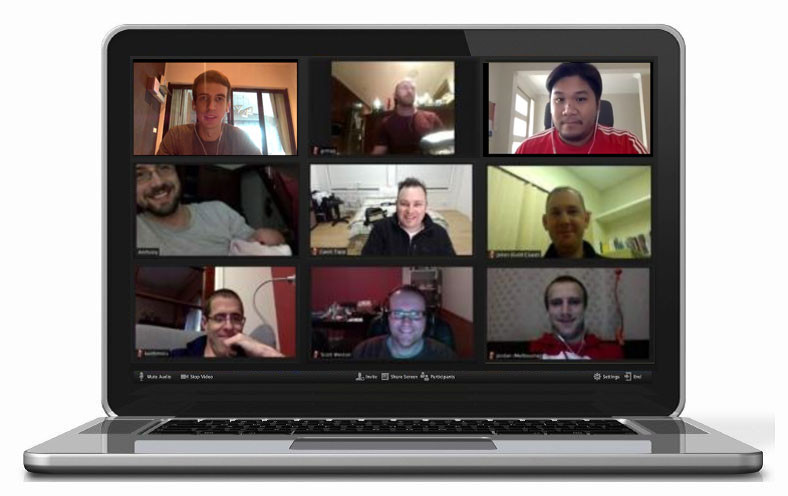 Free Weekly Coaching Calls
In addition to the course, you also get access to a weekly live group coaching call where you can ask questions and get advice from a the course author, who is a real-life sex educator and relationship coach for men.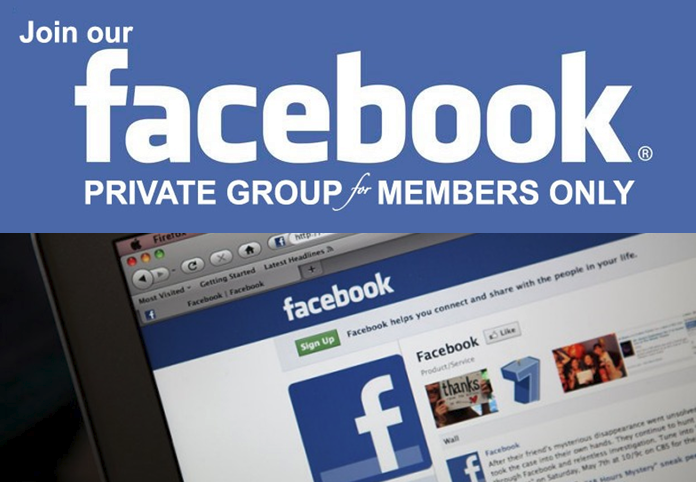 Secret Facebook Group
Also, you get access to the secret facebook group for men only where you can ask questions, share experiences & get feedback from other guys who are learning to be Conscious Cocks too.
Limited Time Offer
This course is brand new. The information is fantastic, and it will absolutely change your life. But the videos aren't exactly world-class quality yet. Since I'm still perfecting the course, I'm offering this to you at a special price of just $100.
You'd spend more than that on a nice dinner date, hoping for sex at the end of the night.
You can buy a couple of steaks, or you can buy the toolkit that will leave her rushing through dinner to get you home and naked as soon as possible.
I know what I'd choose.
Once I finish perfecting these videos, the price of The Conscious Cock Bootcamp will go up to $600.
As an existing member (for life!) you'll still have complete access to the updated versions and only have to pay $100.
Frequently Asked Questions
When does the course start and finish?
The course starts now and never ends! It is a completely self-paced online course - you decide when you start and when you finish.
How long do I have access to the course?
How does lifetime access sound? After enrolling, you have unlimited access to this course for as long as you like - across any and all devices you own.
What if I am unhappy with the course?
We would never want you to be unhappy! If you are unsatisfied with your purchase, contact us in the first 30 days and we will give you a full refund.